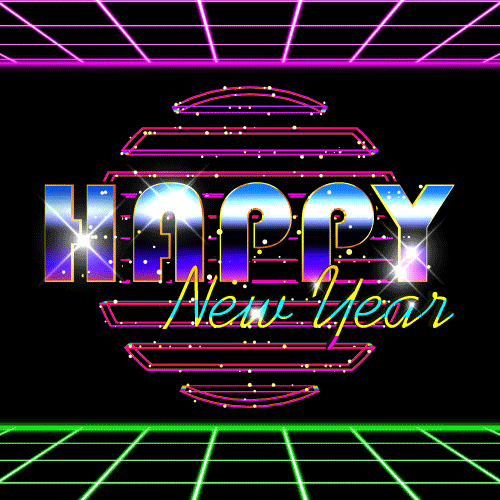 Happy New Year everyone! We've got a great New Year promo for you if you haven't signed up for our VIP Access yet. For $5 bucks you can sign up and try us out for 10 days, all you have to do is use the Coupon Code NEWYEARS at the checkout screen. So if you haven't jumped on board yet…
Now is the time to get on board and join a great community that is driven to help you improve your DFS Game!
Our DFS Army VIP Members  get access to
💥 Research stations 💥 Domination Station Optimizer 💥 VIP Articles 💥 One on One Coaching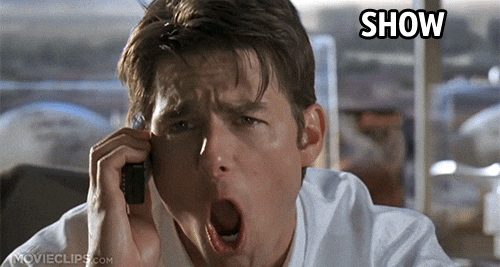 ---
Welcome to the DFS Army NBA Free Squares article, where I will try to break down my favorite NBA Free Squares and Fanduel and Draftkings for Today's NBA slate.
So what is a Free Square exactly? In DFS we define the Free Square as a player to build your lineups around. Generally, this player represents the closest we can find to a sure thing for the slate.
This column is all about trying to identify the free square for a particular slate. Often times, this will be a low-cost player who is thrust into a starting role and sure to make or exceed value. The type of player that allows us to load up the rest of our lineup with high salary studs. Occasionally it will be a high priced stud in a great spot. Each slate we will take a look at three or four players which represent great value on the day's slate of games and choose the one which best represents the top value and floor play to earn the title of the slates Free Square
My NBA Free Squares for Today 🇺🇸 January 3rd
Today's injury situations
ATL – Jabari Parker – Probable
ATL – Trae Young – Probable
BOS – Kemba Walker – OUT
LAL – Alex Caruso – Questionable
NYK – Dennis Smith Jr – Questionable
NYK – Elf Payton – Questionable
ORL – Michael Carter Williams – OUT
ORL – Aaron Gordon – Questionable
ORL – Jonathan Isaac – OUT
PHI – Matisse Thybulle – OUT
PHI – James Ennis – Doubtful
PHO – Frank Kaminsky – Doubtful
POR – Mario Hezonja – Probable
POR – Skal Labissiere – OUT
WAS – Bradley Beal – Questionable
We'll be keeping all of our DFS Army VIP's updated as news drops. We let you know the impact of each and every piece of news throughout the day so make sure you're in the VIP Chat in the few hours leading up until lock tonight.
Marcus Smart $5,100 / $5,100
Kemba Walker is out today so Marcus Smart will step into the starting lineups and get one of the best matchups in the NBA vs the Atlanta Hawks. He has a 21% usage rate and averages 1.01 fantasy points per minute with Kemba off the floor this season. Smart has paid off today's salary of $5,100 at 5x value in 55% of his games this season. He's reached 6x value on today's salary 32% of the time and 7x value 14% of the time. The matchup with the Hawks is a juicy one as the Celtics are implied to score 117 points tonight, which is +5.5 from their season average. The Celtics play at a 101.4 pace while the Hawks play at a 105.6 pace so this is a +4.2 pace up spot for the Celtics as well. No matter how you break it down, this is a prime spot for Smart and the Celtics today.
Other Celtics
With Kemba Walker out and an elite matchup vs the Hawks, the Celtics are surely going to be the chalk of the night across the industry. We talked about Marcus Smart above, who will be the direct replacement for Kemba Walker in the lineup. Others that get major bumps are Jason Tatum, who has a 36% usage rate with Kemba off the floor this season. Jaylen Brown should get a bump and Gordon Hayward as well. If you want to go dumpster diving for value, Brad Wanamaker is min price on Fanduel and should see some extra minutes with Kemba out.
The NBA Research Station is my #1 source for research every single day and is one of the VIP Only tools our members have access to daily. The info in the NBA ReSearch Station includes today's 📊 DFS Army Projection, Adjusted DVP matchups and much more. This tool will cut your daily research time in half.
---
REVENGE!!!
Pelicans point guard Lonzo Ball returns to Staples Center tonight for the 1st time to take on the Lakers team that shipped him off last summer. Lonzo has seen his minutes rise recently and over his last 3 games, he's played 35.6 minutes per game, which is about 8more minutes per game more than he was playing in his previous 10 games (27.6). The minutes increase has lead to an increase in fantasy points as well, and over his last 3 games he's averaging 32.5 fantasy points, +5.36 from his previous 10 game average. The matchup is not ideal as the Lakers are a solid defensive team, but, I'm going to buy into this narrative tonight and I think Lonzo puts on a show for his former home crowd.
Need more revenge? We can stay in this same game as Anthony Davis gets a dream matchup against his former Pelican team. Davis is priced at just $10,400 today on Fanduel which is a price he's paid off 52% of the time this season. The Lakers are implied to score 118 points which is +5.4 from their season average of 112.6. Davis is actually averaging only 43.1 fantasy points per game over his last 3 games, which is a negative -9.96 from his previous 10 game average. That being said, the last time he faced the Pelicans he scored 63.3 fantasy points so I'm not too concerned tonight.
Don't forget about Brandon Ingram in this game either. We've seen him flash some massive upside this year and I wouldn't be surprised if he wants to "show out" tonight against his former team as well.
Our NBA Domination Station lineup optimizer is Powered by DFS Army proprietary projections. The Domination Station will help you create 150 of the highest projected lineups in a matter of minutes. With features that allow you to Like 😀 Love 😍 or Dislike 😡 a player, you can create a fully unique pool of players to generate your lineups from every day. Combine the power of the Domination Station with our VIP Only Articles and the NBA Research Station to really take your game to the next level.
Make sure you check out Kevin's 150 lineup MME Tutorial HERE
Other spots to target
Keep an eye on the Wizards situation today as Bradley Beal is listed as Questionable. If he's out, he's the highest usage rate player on their team and there will be plenty of usage to go around. Isaiah Thomas leads the team with a 30% usage rate with Beal off the floor and Jordan McRae would pop as an elite value play if Beal misses the game. He averages 1.3 fantasy points per minute with Beal out
The Blazers take on the Wizards today in a game with a 235 total. The matchup for the Blazers is as good as it gets as the Wizards have a 114 Defensive Efficiency Rating on the season which is the worst on the slate. Damian Lillard has the best individual matchup on the team and could be guarded by Isaiah Thomas tonight. The Wizards allow 8% more fantasy points to PG and SG than the league average so both Lillard and CJ McCollum are fully in play here. Hassan Whiteside has a great matchup as well, as the Wizards allow 6% more fantasy points to Centers than the League average. Whiteside has 40+ fantasy points in 12 of his last 14 games and he should smash again here tonight.
AND 1 Top 3's today
The AND 1 rating was developed by Ben Jammin @xBenJamminx and is apart of our NBA Research Station.The rating is an all-encompassing metric that will lead you to the best plays on each slate each day. One of my favorite things to do is use the ADORE 😍 feature in the Domination Station on all of these players so that I'm sure to get heavy exposure to them across my lineups.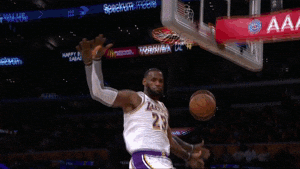 LeBron James and Joel Embid lead the slate today with a 22.0 AND1 Rating in their matchups against the Pelicans and Rockets. Check out the Rest of the Top 3 at each position below. Mix in the Free Squares with these guys below when you build your lineup this evening.
PG – Russell Westbrook
Damian Lillard
Ben Simmons
SG – James Harden
Devin Booker
Bradley Beal
SF – LeBron James
Jaylen Brown
Marcus Morris
PF – Anthony Davis
Jayson Tatum
Julius Randle
C – Joel Embiid
Hassan Whiteside
Deandre Ayton
---