Welcome back to the NFL TOP ONSLAUGHT STACKS article here at DFS Army. Each week I will dive into a few teams that I think will be some of the best stacks of the week. My goal here will be to narrow down the list of teams I feel we can use and gain an edge vs the field in Large Field Tournaments. Lesser versions of these stacks can easily be used in single entry tourneys, small league play, and even hybrid lineups in head-to-head competitions as well. My hope is that we can have the same success here, with the NFL TOP STACKS article, that we had all season in MLB with the MLB TOP STACKS article.
If you have any questions hit me up in the DFS Army VIP chat shoot me a DM @CeeGee and we can chat one-on-one about your process.  If you prefer, I'm also easy to find on Twitter.
I appreciate you taking time out of your day to check out the article 🤟❤💯
---
What Is an "Onslaught Stack?"
If you have read our tournament strategy pieces this year, NFL Shark Autopsy Report and NFL Showdown Breakdown, you are already aware that we have reverse-engineered the Milly Maker and many of the single-game Showdowns going back several years in search of winning trends. If you haven't read these two articles, I highly suggest you check them out.
A few interesting tidbits stood out in our research.
Game Stacking Mattered – any combination of a QB with his same team, then coupled with a skill player on the opposing team
Casual Players Don't Stack Enough – Most of us know about stacking a QB/WR combo, but people still aren't doing it frequently enough across all entries of tournament play.  We still have a leveraged edge by using even a small stack of some sort.
Secondary Stacks Yield Even Better Finishes – The common combo of QB/WR + Opposing WR can be coupled with a completely different game stack, or secondary stack, from a different game altogether. Perhaps the second game's RB on the favored team + WR on the underdog.  Secondary stacks serve to differentiate your lineup further while still focusing on correlation and leveraging fantasy production.
When it comes to stacking your lineups, we also found a lot of room to exploit the competition by going WAY Overboard.  We don't need to simply use a QB/WR combo + an opposing WR.  We can ramp it up more!  QB/WR/TE + opposing WR/WR is an example of a 3+2 "onslaught stack."  We can run 4+2, or 2+2, or even 3+1… literally anything that has more than 3 total players from a game can be called an "Onslaught Stack."  And, these onslaughts are proving to capitalize on extreme leverage.  The casual and even intermediate player just doesn't go that overboard in games that will possibly shoot out on both sides.  THIS IS OUR EDGE!!!  When people back off, we step on the gas!
Caveat – Now, onslaughts still don't pan out with great frequency.  You are simply taking advantage of the times they do pan out.  You have the uniqueness and access to the points that drive you well into the top 0.1% of the payouts (where the money starts to happen).  The goal is not to finish with a 2x or 3x multiplier to our money.  The goal is to finish with 20x or 100x or more.  Onslaughts definitely do that for you.  But, they still shouldn't be 50% of what you do in your MME or multi-entering structures.  Keep it toned down some.  But, plan to use them at least some when opportunity arises.
🇺🇸 Operation Onslaught NFL Top Stacks Week 6 🇺🇸

(click pics for larger view)
In the chart above I have eliminated all players with a Protected Market Share of Team Targets under 10%. As a rule of thumb, these will be the only receivers included in my Stack Groups in the NFL Domination Station (more on that at a later date).
Now that we have a solid Macro view of the slate, let's dive into a couple of teams and discuss our onslaught players.
Texans @ Chiefs – 55 total
This game has the highest game total on the slate by a wide margin, so, it's no real shock that we'll want pieces of this game. The Chiefs have had a few down weeks in a row, not being as explosive on Offense while dealing with some injuries. Sammy Watkins is Questionable heading into this week's game, so, if he's out that will open up more opportunities for guys like DeMarcus Robinson, Mecole Hardman and Trevis Kelce. So far on the Season, Kelce leads the team with 43 targets, Watkins is 2nd with 38 and Robinson is 3rd with 27. There is not one single clear cut #1 option in this Offense so it's tough to really go all-in on a tight group of them. If we're going to stack them we want to have some exposure to nearly all of them if possible.
The most obvious Chiefs stack is Patrick Mahomes, with Travis Kelce and Sammy Watkins. The downside is, Watkins has been dealing with an injury and may not play, and, may be limited even if he does play. So, I'm going to target Mahomes, with Kelce and a mixture of  DeMarcus Robinson, Mecole Hardman, and Byron Pringle (who had 8 targets last week). We can use RB's as well, but, neither Williams or LeSean McCoy are targeted much in the Chiefs passing attack, so I'm going to exclude them here.
PRO TIP: In the DFS Army NFL Domination Station you can use the Correlation Boost option to increase the projection of these players ONLY when Mahomes is in your lineup. Doing this ensures that they are used more frequently throughout your builds with Mahomes.

Here I've set the players I do NOT want to ZERO Projection in my Chiefs stack. If I was going to run 150 lineups all at 1 time, I would not want to totally exclude these players, but, if I'm running stacks in Batches of lineups, maybe 10 or 15 at a time I can be more specific this way and get exactly who I want.
On the Texans side of the ball, we saw a MONSTER game from Will Fuller last week, where he had 14 catches for 200+ yards and 3 TD's. We obviously can't expect that kind of production again, but, we know he's clearly going to be a big part of the Offense going forward. Hopkins leads the team with 44 targets on the year, with Will Fuller a close 2nd with 39. No other Texan has over 15 targets on the year so using any of them in your stack is a crapshoot at best. The Obvious Texans stack is going to be Deshaun Watson + DeAndre Hopkins and Will Fuller. That stack will cost us a pretty penny, however, so, we'll have to bring it back with some inexpensive Chiefs like Robinson, Hardman or Pringle as it will be tough to fit Kelce in there.
Review and Stack Options
KC – Mahomes + Kelce + Robinson or Hardman – bring back – Watson + Fuller (very expensive stack)
KC – Mahomes + Robinson + Hardman or Pringle – bring back – Watson + Fuller (less expensive with no Kelce)
HOU – Watson + Hopkins + Fuller – bring back – Robinson + Hardman (Pringle in Large GPPs)
In Week 3, we had our 1st ever DFS Army $1,000,000 winner!!! Long-time DFS Army member Bobbywow1 aka BClinks took down the Fanduel Million. He credited Kevin's Coaches Notes along with Cash Keg's notes and the NFL Domination Station lineup optimizer in the one-on-one interview below. Make sure you check out the one-on-one interview and see exactly how he landed on his Giants + Bucs ONSLAUGHT STACK!!!
Falcons @ Cardinals – 51 total
I wrote last week that I'm finding myself stacking against the Cardinals quite a bit this season, because of their quick pace of play and crazy pass-happy offense. This week is no different as the Falcons come to Arizona for what should be an exciting back and fourth game. Julio Jones and Austin Hooper lead the Falcons with 44 and 42 targets respectively. Mohamed Sanu and Calvin Ridley are 3rd and 4th with 36 and 32 targets each this season. We can even target DeVonta Freeman in our ATL stacks as he has 26 targets on the year. The most obvious Falcons stack is Matt Ryan with Julio Jones and Austin Hooper. This stack would lock up around 40% of all the targets for the Falcons Offense, and, if you have the cap space you can mix in Sanu or Ridley to add another 15% of the targets to your stack.
On the Cardinals side of the ball, the majority of their targets have gone through 3 players, Larry Fitzgerlad, Christian Kirk and RB David Johnson. These 3 players account for 63% of all the targets for the Cardinals. Last week, Kirk missed the game so Keesean Johnson saw a 7 target week, which is about double what he normally sees. It looks like Kirk is expected to play this week, but keep an eye on that situation. If Kirk is back this week, I will use Keesean Johnson only in very large field tourneys this week. I'm going to lean more towards David Johnson, than Christian Kirk this week, simply because the Falcons are notorious for being awful against pass-catching RB's over the years.
Review and Stack Options
There are several ways you can stack both sides of this game this week. Below are just a few options, but, from them, you can pull many variations. Make sure you check out the Geek's stack video to help you set up the Domination Station to get your stacks to this game.
ATL – Ryan + Julio + Hooper (or Sanu/Ridley) – bring back – Fitzgerlad – D.Johnson (or Kirk)
ARI – Murray + Fitzgerald + D.Johnson (or Kirk) – bring back – Julio + Hooper (or Sanu/Ridley)
If you want some more in-depth tips on how to use the Domination Station to set up your NFL Stacks, I would highly suggest you check out Kevin's full Training Video. He digs deeper into how/why to stack,  and some of the methodology behind it. >> LET'S TALK ABOUT STACKS BABY! <<
49'ers @ Rams – 50.5 total
Tough game to stack but I think we've got a few ways we can go here after looking a little deeper. On the 49'ers side of the ball, their main pass-catcher is TE George Kittle, and he's accounted for 25% of the team's targets this year. Deebo Samuel is 2nd on the team with 17 targets and Marquise Goodwin is 3rd with 12 targets. Not numbers we typically like to see when we're looking to stack a team. The matchup, however, should lead to the 49'ers needing the through the ball more, as they may not be able to totally dominate the Rams on the ground the same way they did my Browns on Monday night.
On the Rams side of the ball, we've got 3 main wide receivers we can target in Cooper Kupp, Robert Woods and Brandin Cooks. Kupp leads the team with 63 targets, Woods is 2nd with 47 and Cooks is 3rd with 34. Obviously, Kupp is the main option for us here on a "bring back" with Jimmy Garoppolo and George Kittle. I can't argue against adding Woods or Cook as a 2nd bring back option here however in large GPPs this weekend. The Rams like to spread the ball around, and while Kupp gets the majority of the targets, Woods, Cooks and Gerald Everett are all capable of "getting there" week to week.
Review and Stack Options
I like the Rams stack more than the 49'ers stack simply because of the way each team plays offense. So I'll look to attack that side of the ball first.
LAR – Goff + Kupp + Woods/Cook – bring back – Kittle + (Samuel or Goodwin large GPPs)
SF – Garoppolo + Kittle + (Samuel or Goodwin large GPPs) – bring back – Kupp + Woods/Cook
That's all I've got for today 🤟❤💯
If you're not already on board, there is no better time than right now to join.
We pride ourselves on being a great community that is driven to help you improve your DFS Game!!!
Our DFS Army VIP Members  get access to
💥 Research stations 💥 Domination Station Optimizer 💥 VIP Articles 💥 One on One Coaching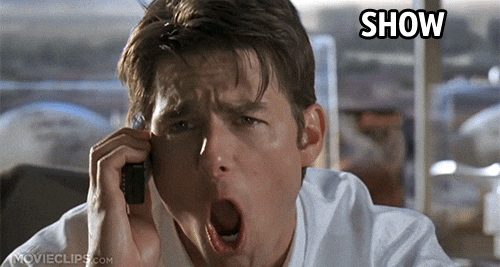 Don't forget When you sign up Use promo code CEEGEE to Save 20% on your membership every month!