Welcome back, everyone! This MLB Top Stacks article will be a daily Article here at DFS Army, where I will do my best to highlight my top offenses to target each day for Fanduel and Draftkings. In the list below the MLB Top Stacks, I will also list my Top5 at each position to give you more ideas on how to construct other stacks today.
If you have any questions hit me up in the DFS Army VIP chat shoot me a DM @CeeGee and we can chat one-on-one about your process.
I appreciate you taking time out of your day to check out the article 🤟❤💯
---
🇺🇸 MLB Top Stacks September 13th 🇺🇸
(click pics for larger view)
I use this sheet daily to help me identify top stacks on each slate
I've included the RAW number to show you the number that is being Ranked. This is the resulting number from my formula each day and should help illustrate exactly how much separation there is from team to team on the list. Some days there are very clear teams ranked in the Top 1 or 2. Other days they are grouped much tighter.
I've added a new Leverage Column, which is simply the Projection (minus) the Ownership. In theory, this should help us see who we can target at lower ownership and gain leverage on the field.
---
Athletics
Brock Burke has a 5.27 xFIP on the year over a small sample size. Against lefties, he has only struck out 8.7% of batters and against righties, he has struck out only 13.9%. He leans on his fastball more than any other pitch, throwing it nearly 50% of the time to hitters from both sides of the plate. I'm expecting him to struggle against the likes of Matt Olson, Mark Canha, Khris Davis and Ramon Laureano who all do some serious damage against the fastball. In Texas, with temps approaching 90 degrees this is a really tough spot for Burke.
Padres
I generally like to avoid teams in Coors, simply because I know their ownership will usually be high. That being said, this matchup is hard to ignore for the Padres against Jeff Hoffman tonight. On the year, Hoffman has a 5.19 xFIP, and against lefties, he allows a 355/220 woba/iso with a 39% fly-ball rate and 32% hard contact rate. Against righties, he really struggles, allowing a 453/381 woba/iso with a 43% fly-ball rate and a 41% hard contact rate. I know the Padres are not a great offense, but, I'm hoping the field is a little scared to go heavy on them because of that fact tonight.
If you've been on the fence about joining us, The time is now!!! Our NFL Domination Station lineup optimizer will be back and better than every for 2019. A few new features this year include – DFS Army ownership Projections – More Correlation Control within each individual lineup – Ownership and Exposure Control within each stack – Player Prop Comparison Tool built into the projection system. All those changes and more are coming to the NFL Domination Station along with all of the other Tools and Content you would expect from us –  VIP Only Articles – NFL Research Station– NFL Coaches Notes – And one-on-one access to Top Ranked NFL DFS Players in our VIP Chat.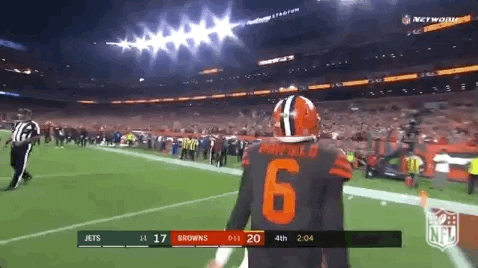 Reds
Mike Leake is someone I've picked on plenty of times this season and tonight will be no different. On the year he allows a 348/200 woba/iso to lefties with a 40% hard contact rate and only a 16.1% k rate. His numbers are equally bad against righties, allowing a 334/227 woba/iso with a 40% fly-ball rate and 42% hard contact rate while striking out even fewer, at just 13.9%.
Others I like tonight:
Mariners vs Dylan Covey
5.71 xFIP this year, and 451/255 woba/iso with 37% fly ball and 37% hard contact allowed vs Lefties
Orioles vs Jordan Zimmerman
404/231 woba/iso with 43% hard contact and only a 14.5% k rate vs Lefties
If you love my article, make sure you LOCK 🔒 some of these stacks into our MLB Domination Station lineup optimizer and see what kind of sick lineups you can produce. Powered by DFS Army proprietary projections the Domination Station will help you create 150 of the highest projected lineups in a matter of minutes. With additional features that allow you to Like 🙂, Love ❤ or Dislike 🤬 a player, you can create a fully unique pool of players to generate your lineups from every day. Combine the power of the Domination Station with our VIP Only Articles, and MLB Research Station to really take your game to the next level.
🇺🇸 Batter Rankings 09/13 🇺🇸
These rankings are not site-specific and are intended to give you a solid pool of players to build your lineups from. I'm going to use the standard positions, Catcher through Outfield in these rankings so be aware of that if you're constructing teams on Draftkings where some players can play multiple positions.
I will use the 😍 ADORE feature in the MLB Domination Station to increase the projection of each of these players by 15%. Doing this will allow me to get MORE of them throughout all of my lineups.
Top 10 overall
Trevor Story – COL
Manny Machado – SD
Matt Chapman – OAK
Wil Myers – SD
Khris Davis – OAK
Eric Hosmer – SD
Mark Canha – OAK
Nolan Arenado – COL
Luke Voit – NYY
Nick Martini – SD
C
Austin Hedges – SD
Stephen Vogt – SF
Tom Murphy – SEA
Jake Rogers – DET
Austin Romine – NYY
1B
Eric Hosmer – SD
Luke Voit – NYY
Brandon Belt – SF
Matt Olson – OAK
Miguel Cabrera – DET
2B
Gleyber Torres – NYY
Greg Garcia – SD
Dee Gordon – SEA
Jose Altuve – HOU
Shed Long – SEA
3B
Manny Machado – SD
Matt Chapman – OAK
Nolan Arenado – COL
Gio Urshela – NYY
Renato Nunez – BAL
The MLB Research Station is my #1 source for research every single day and is one of the VIP Only tools our members have access to daily. Everything from wOBA and ISO vs the Handedness of today's Starting Pitcher, to Average Exit Velocity this tool will cut your daily research time in half. If you're familiar with Myself and Ben you already know the time we've put into the "Sheets" and we're extremely happy to bring them over here to the DFS Army!
SS
Trevor Story – COL
Jonathan Villar – BAL
Marcus Semien – OAK
J.P. Crawford – SEA
Tim Anderson – CWS
OF
Wil Myers – SD
Khris Davis – OAK
Mark Canha – OAK
Nick Martini – SD
Ramon Laureano – OAK
Christin Stewart – DET
Charlie Blackmon – COL
Josh Naylor – SD
Mike Yastrzemski – SF
Chad Pinder – OAK
Position by Position Overview
– use this as a guide to help you start your build stacks tonight
– these are stack examples using ONLY the guys above in the Top5 at each position
– generally, if a team has multiple guys ranked at the Top5 in their position, it's likely they are in a good spot overall
BAL – Villar, Nunez
COL – Story, Blackmon, Arenado
DET – Stewart, Rogers, Cabrera
NYY – Romine, Voit, Torres, Urshela
OAK – Semien, Davis, Canha, Laureano, Pinder, Olson, Chapman
SD – Myers, Martini, Naylor, Hedges, Hosmer, Garcia, Machado
SEA – Crawford, Murphy, Gordon, Long
SF – Yastrzemski, Vogt, Belt
---
That's all I've got for today 🤟❤💯
If you're not already on board, there is no better time than right now to join.
We pride ourselves on being a great community that is driven to help you improve your DFS Game!!!
Our DFS Army VIP Members  get access to
💥 Research stations 💥 Domination Station Optimizer 💥 VIP Articles 💥 One on One Coaching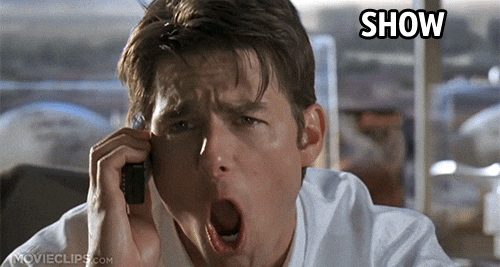 Don't forget When you sign up Use promo code CEEGEE to Save 20% on your membership every month!