Welcome back, everyone! This MLB Top Stacks article will be a daily Article here at DFS Army, where I will do my best to highlight my top offenses to target each day for Fanduel and Draftkings. In the list below the MLB Top Stacks, I will also list my Top5 at each position to give you more ideas on how to construct stacks today.
If you have any questions hit me up in the DFS Army VIP chat shoot me a DM @CeeGee and we can chat one-on-one about your process.
I appreciate you taking time out of your day to check out the article 🤟❤💯
---
🇺🇸 MLB Top Stacks September 11th 🇺🇸
(click pics for larger view)
I use this sheet daily to help me identify top stacks on each slate
I've included the RAW number to show you the number that is being Ranked. This is the resulting number from my formula each day and should help illustrate exactly how much separation there is from team to team on the list. Some days there are very clear teams ranked in the Top 1 or 2. Other days they are grouped much tighter.
I've added a new Leverage Column, which is simply the Projection (minus) the Ownership. In theory, this should help us see who we can target at lower ownership and gain leverage on the field.
---
NOTE – Coors Field slate
The Cardinals visit the Rockies again today. It will be interesting to see how people play this after both teams they let down all the Coors Field chasers last night with a 2-1 pitching duel.  Tonight the Rockies vs Dakota Hudson and the Cardinals face Antonio Senzatela. On the surface, the Cardinals have a much better matchup, but, we thought they had a "can't miss" matchup last night as well. Senzatela is pretty bad, especially against lefties, he allows a 421/221 woba/iso with a 38% hard contact rate against lefties.
There is no way to avoid the Cardinals if you're simply looking at the best raw matchups on a slate-like this. In Coors Field against a bad pitcher will always force them towards the top of your rankings. I'm usually always underweight to Coors, simply because I feel like, being underweight will pay off more over time.
Rays
Warm weather in Texas is always something I like to target and tonight the Rays get the added bonus of facing a sub-par right-hander in Ariel Jurado. On the season Jurado has allowed a 337/195 woba/iso with a 37% fly-ball rate and a 46% hard contact rate to lefties. Against righties he has been worse, giving up a 371/233 woba/iso along with a 44% hard contact rate. Pham, Meadows, and Choi are my favorite Rays here tonight.
Blue Jays
Robert Poyner hasn't pitched much this season, but in the limited sample, he has pitched he's been pretty bad. Against lefties he has allows a 470/300 woba/iso. Against righties, he has given up a 435/267 woba/iso with a 55% fly-ball rate. I know these numbers can't stay this bad for the long term, but, I'm going to take advantage of him now before he figures things out. The top 6 Blue Jays are in play here for me in a great matchup vs a bad lefty.
If you've been on the fence about joining us, The time is now!!! Our NFL Domination Station lineup optimizer will be back and better than every for 2019. A few new features this year include – DFS Army ownership Projections – More Correlation Control within each individual lineup – Ownership and Exposure Control within each stack – Player Prop Comparison Tool built into the projection system. All those changes and more are coming to the NFL Domination Station along with all of the other Tools and Content you would expect from us –  VIP Only Articles – NFL Research Station– NFL Coaches Notes – And one-on-one access to Top Ranked NFL DFS Players in our VIP Chat.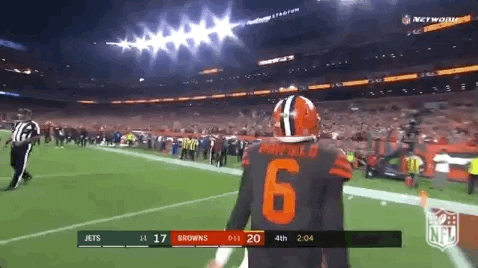 White Sox
Glenn Sparkman has been awful this year and it doesn't really matter which side of the plate you're looking to attack him with. Against lefties, he has allowed a 385/273 woba/iso with a 44% fly ball rate and a 47% hard contact rate. Against righties, he's slightly better, but still bad, giving up a 342/182 woba/iso with a 37% fly ball rate and 37% hard contact rate. I'll have several variations of the White Sox stacked tonight but my favorites are Anderson, Abreu, Moncado and Jimenez.
Others we like tonight:
Astros vs Brett Anderson
331/161 woba/iso and 44% hard contact allowed to Righties
Giants vs Dario Agrazal
406/235 woba/iso allowed and only a 7.5% k rate vs Righties
Nationals vs Martin Perez
342/177 woba/iso with only a 18.5% k rate vs Righties
If you love my article, make sure you LOCK 🔒 some of these stacks into our MLB Domination Station lineup optimizer and see what kind of sick lineups you can produce. Powered by DFS Army proprietary projections the Domination Station will help you create 150 of the highest projected lineups in a matter of minutes. With additional features that allow you to Like 🙂, Love ❤ or Dislike 🤬 a player, you can create a fully unique pool of players to generate your lineups from every day. Combine the power of the Domination Station with our VIP Only Articles, and MLB Research Station to really take your game to the next level.
🇺🇸 Batter Rankings 09/11 🇺🇸
These rankings are not site-specific and are intended to give you a solid pool of players to build your lineups from. I'm going to use the standard positions, Catcher through Outfield in these rankings so be aware of that if you're constructing teams on Draftkings where some players can play multiple positions.
I will use the 😍 ADORE feature in the MLB Domination Station to increase the projection of each of these players by 15%. Doing this will allow me to get MORE of them throughout all of my lineups.
Top 10 overall
Paul Goldschmidt – STL
Kolten Wong – STL
Marcell Ozuna – STL
Tommy Edman – STL
Tim Anderson – CWS
Yoan Moncada – CWS
Paul DeJong – STL
Yasiel Puig – CLE
Dexter Fowler – STL
Austin Meadows – TB
C
Yadier Molina – STL
Travis d'Arnaud – TB
Kurt Suzuki – WAS
Welington Castillo – CWS
Brian McCann – ATL
1B
Paul Goldschmidt – STL
Jose Abreu – CWS
Ji-Man Choi – TB
Danny Santana – TEX
David Freese – LAD
2B
Kolten Wong – STL
Eric Sogard – TB
Ozzie Albies – ATL
Rougned Odor – TEX
Jose Altuve – HOU
3B
Yoan Moncada – CWS
Rafael Devers – BOS
Justin Turner – LAD
Mike Moustakas – MIL
Joey Wendle – TB
The MLB Research Station is my #1 source for research every single day and is one of the VIP Only tools our members have access to daily. Everything from wOBA and ISO vs the Handedness of today's Starting Pitcher, to Average Exit Velocity this tool will cut your daily research time in half. If you're familiar with Myself and Ben you already know the time we've put into the "Sheets" and we're extremely happy to bring them over here to the DFS Army!
SS
Tim Anderson – CWS
Paul DeJong – STL
Trevor Story – COL
Xander Bogaerts – BOS
Willy Adames – TB
OF
Marcell Ozuna – STL
Tommy Edman – STL
Yasiel Puig – CLE
Dexter Fowler – STL
Austin Meadows – TB
Tommy Pham – TB
Andrew Benintendi – BOS
Mike Yastrzemski – SF
Harrison Bader – STL
Eloy Jimenez – CWS
Position by Position Overview
– use this as a guide to help you start your build stacks tonight
– these are stack examples using ONLY the guys above in the Top5 at each position
– generally, if a team has multiple guys ranked at the Top5 in their position, it's likely they are in a good spot overall
ATL – McCann, Albies
BOS – Bogaerts, Benintendi, Devers
CWS – Anderson, Jimenez, Castillo, Abreu
LAD – Freese, Turner
STL – DeJong, Ozuna, Edman, Fowler, Bader, Molina, Goldschmidt, Wong
TB – Adames, Meadows, Pham, d'Arnaud, Choi, Wendle
---
That's all I've got for today 🤟❤💯
If you're not already on board, there is no better time than right now to join.
We pride ourselves on being a great community that is driven to help you improve your DFS Game!!!
Our DFS Army VIP Members  get access to
💥 Research stations 💥 Domination Station Optimizer 💥 VIP Articles 💥 One on One Coaching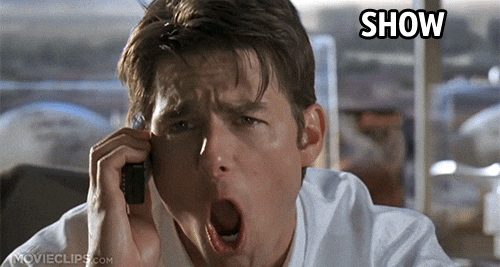 Don't forget When you sign up Use promo code CEEGEE to Save 20% on your membership every month!