Welcome back, everyone! This MLB Top Stacks article will be a daily Article here at DFS Army, where I will do my best to highlight my top offenses to target each day for Fanduel and Draftkings. In the list below the MLB Top Stacks, I will also list my Top5 at each position to give you more ideas on how to construct stacks today.
If you have any questions hit me up in the DFS Army VIP chat shoot me a DM @CeeGee and we can chat one-on-one about your process.
I appreciate you taking time out of your day to check out the article 🤟❤💯
---
⚾ MLB Top Stacks September 10th ⚾
(click pics for larger view)
I use this sheet daily to help me identify top stacks on each slate
I've included the RAW number to show you the number that is being Ranked. This is the resulting number from my formula each day and should help illustrate exactly how much separation there is from team to team on the list. Some days there are very clear teams ranked in the Top 1 or 2. Other days they are grouped much tighter.
I've added a new Leverage Column, which is simply the Projection (minus) the Ownership. In theory, this should help us see who we can target at lower ownership and gain leverage on the field.
---
NOTE – Coors Field slate
The Cardinals visit the Rockies today in a matchup that will have Chi Chi Gonzalez, facing off against Michael Wacha. Both pitchers are pretty awful and these two teams are stackable any which way you would like tonight. I'm not going to spend too much time digging into the numbers of each pitcher, just know, they are both bad and will be (should be) even worse in Coors Field. If you can fit them in your lineups, they should be able to put up some solid scores tonight.
Dodgers:
If we skip over the Cardinals who are in a ridiculous spot in Coors Field, we see the Dodgers, in Baltimore against Ty Blach, yummy!  This season Blach has a 6.90 xFIP and only strikes out only 13.9% of batters overall. Against lefties, he has allowed a crazy high 504/370 woba/iso with a 48% fly-ball rate and a 56% hard contact rate while only striking out a putrid 6.7% of batters. His numbers vs righties are slightly better, but still awful, as he has allowed a 422/241 woba/iso with a 37% fly-ball rate and a 47% hard contact rate. To say the Dodgers are in a smash spot here would be an understatement. If we think they'll even be a little less owned than Coors Field, I have them 4th in ownership, then I'll be ALL IN tonight!!!
Braves:
Jason Vargas has trolled us pretty bad this year where he's pitched great in some tough spots. I'm going to keep betting against him, however, because I just don't believe he can keep getting away with it. On the year, he has a 5.45 xFIP and only a 18% k rate overall. Against lefties, he has struggled more than against righties, on the year, he has allowed a 332/204 woba/iso to lefties, with a 35% fly ball rate and a 41% hard contact rate. Against righties, his woba/iso numbers are better, only 308/164 but his fly ball% and hard contact% are still very high at a 43% and 38% respectively.
If you've been on the fence about joining us, The time is now!!! Our NFL Domination Station lineup optimizer will be back and better than every for 2019. A few new features this year include – DFS Army ownership Projections – More Correlation Control within each individual lineup – Ownership and Exposure Control within each stack – Player Prop Comparison Tool built into the projection system. All those changes and more are coming to the NFL Domination Station along with all of the other Tools and Content you would expect from us –  VIP Only Articles – NFL Research Station– NFL Coaches Notes – And one-on-one access to Top Ranked NFL DFS Players in our VIP Chat.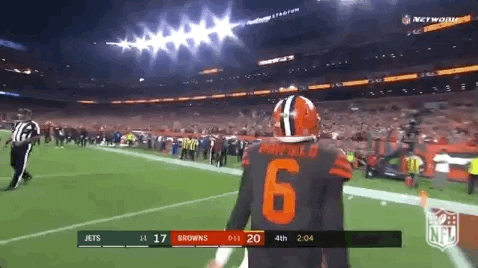 Brewers:
Elieser Hernandez enters tonight's game allowing a 406/352 woba/iso to lefties, with a 45% fly-ball rate and a 49% hard contact rate. He's better vs righties, only a 306 woba, but gives up big power with a 197 iso and 48% fly-ball rate allowed. The Brewers have some solid power lefties with Grandal, Yelich, Thames, and Shaw and you can even mix in Grisham who has been solid in a small sample this year.
Others we like tonight:
Indians vs Jose Suarez
Suarez allows a 423/277 woba/iso allowed vs RHB
Lindor, Mercado, Santana, Puig, Luplow, Reyes, and Perez will all hit right-handed tonight.
Royals vs Ivan Nova
Nova allows nearly 350 woba and 170 iso to hitters from both sides of the plate. Merrifield, Mondesi, Soler and Dozier are in play here
Angels vs Zach Plesac
Plesac is bad vs righties 339/241 woba/iso but the Angels only have 4 righties in the projected lineup. Upton, Pujols, Fletcher and Simmons in that order for me
If you love my article, make sure you LOCK 🔒 some of these stacks into our MLB Domination Station lineup optimizer and see what kind of sick lineups you can produce. Powered by DFS Army proprietary projections the Domination Station will help you create 150 of the highest projected lineups in a matter of minutes. With additional features that allow you to Like 🙂, Love ❤ or Dislike 🤬 a player, you can create a fully unique pool of players to generate your lineups from every day. Combine the power of the Domination Station with our VIP Only Articles, and MLB Research Station to really take your game to the next level.
Batter Rankings 09/10
These rankings are not site-specific and are intended to give you a solid pool of players to build your lineups from. I'm going to use the standard positions, Catcher through Outfield in these rankings so be aware of that if you're constructing teams on Draftkings where some players can play multiple positions.
I will use the 😍 ADORE feature in the MLB Domination Station to increase the projection of each of these players by 15%. Doing this will allow me to get MORE of them throughout all of my lineups.
Top 10 overall
Dexter Fowler – STL
Justin Turner – LAD
Kolten Wong – STL
Paul Goldschmidt – STL
Marcell Ozuna – STL
Ronald Acuna Jr. – ATL
Paul DeJong – STL
Yasiel Puig – CLE
A.J. Pollock – LAD
Harrison Bader – STL
C
Stephen Vogt – SF
Yadier Molina – STL
Curt Casali – CIN
Yasmani Grandal – MIL
Dom Nunez – COL
1B
Paul Goldschmidt – STL
David Freese – LAD
Eric Thames – MIL
Jose Abreu – CWS
Daniel Murphy – COL
2B
Kolten Wong – STL
Kike Hernandez – LAD
Ozzie Albies – ATL
Cory Spangenberg – MIL
Whit Merrifield – KC
3B
Justin Turner – LAD
Josh Donaldson – ATL
Yoan Moncada – CWS
Rafael Devers – BOS
Nolan Arenado – COL
The MLB Research Station is my #1 source for research every single day and is one of the VIP Only tools our members have access to daily. Everything from wOBA and ISO vs the Handedness of today's Starting Pitcher, to Average Exit Velocity this tool will cut your daily research time in half. If you're familiar with Myself and Ben you already know the time we've put into the "Sheets" and we're extremely happy to bring them over here to the DFS Army!
SS
Paul DeJong – STL
Trevor Story – COL
Tim Anderson – CWS
Adalberto Mondesi – KC
Dansby Swanson – ATL
OF
Dexter Fowler – STL
Marcell Ozuna – STL
Ronald Acuna Jr. – ATL
Yasiel Puig – CLE
A.J. Pollock – LAD
Harrison Bader – STL
Nick Senzel – CIN
Shohei Ohtani – LAA
Tommy Edman – STL
Kyle Schwarber – CHC
Position by Position Overview
– use this as a guide to help you start your build stacks tonight
– these are stack examples using ONLY the guys above in the Top5 at each position
– generally, if a team has multiple guys ranked at the Top5 in their position, it's likely they are in a good spot overall
ATL – Swanson, Acuna, Albies, Donaldson
CIN – Senzel, Casali
COL – Story, Nunez, Murphy, Arenado
CWS – Anderson, Abreu, Moncada
KC – Mondesi, Merrifield
LAD – Pollock, Hernandez, Turner
MIL – Grandal, Thames, Spangenberg
STL – DeJong, Fowler, Ozuna, Bader, Edman, Molina, Goldschmidt, Wong
---
That's all I've got for today 🤟❤💯
If you're not already on board, there is no better time than right now to join.
We pride ourselves on being a great community that is driven to help you improve your DFS Game!!!
Our DFS Army VIP Members  get access to
💥 Research stations 💥 Domination Station Optimizer 💥 VIP Articles 💥 One on One Coaching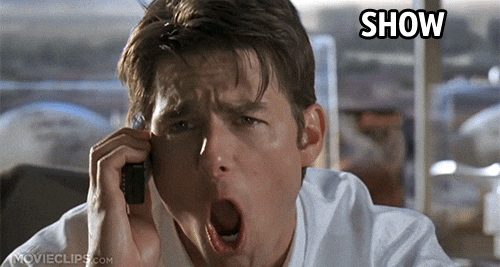 Don't forget When you sign up Use promo code CEEGEE to Save 20% on your membership every month!