Welcome back, everyone! This MLB Top Stacks article will be a daily Article here at DFS Army, where I will do my best to highlight my top offenses to target each day for Fanduel and Draftkings. In the list below the MLB Top Stacks, I will also list my Top5 at each position to give you more ideas on how to construct stacks today.
If you have any questions hit me up in the DFS Army VIP chat shoot me a DM @CeeGee and we can chat one-on-one about your process.
I appreciate you taking time out of your day to check out the article 🤟❤💯
---
⚾ MLB Top Stacks August 18th ⚾
(click pics for larger view)
I use this sheet daily to help me identify top stacks on each slate
I've included the RAW number to show you the number that is being Ranked. This is the resulting number from my formula each day and should help illustrate exactly how much separation there is from team to team on the list. Some days there are very clear teams ranked in the Top 1 or 2. Other days they are grouped much tighter.
I've added a new Leverage Column, which is simply the Projection (minus) the Ownership. In theory, this should help us see who we can target at lower ownership and gain leverage on the field.
** NOTE **

Some of this will likely update later in the day when lineups are confirmed.

I will make edits and post them in our DFS Army VIP chat so make sure you get signed up so you have access to all of the latest info before lock.
Let's see how the rankings shake out below and let's figure out where we can gain our edge today.
Red Sox
Ty Blach has been god awful this season, albeit in a small sample size, he's been just brutal. Entering today he has a 7.32 xFIP on the year, and against lefties, he has allowed a 531/313 woba/iso with a 53% fly-ball rate and 60% hard contact rate. Against righties, he has allowed a 477/235 woba/iso with a 35% fly-ball rate and 53% hard contact rate. Over time his numbers will likely get better, but, he's in a bad place right now and this Red Sox team should be able to light him up again today.
Mets
Glenn Sparkman enters today's game with a 5.50 xFIP on the season. He gets crushed by left-handers, to the tune of a 384/278 woba/iso with a 43% fly-ball rate and 45% hard contact rate. Against righties he's slightly better but still not great, allowing a 336/140 woba/iso witha 33% fly ball rate and 37% hard contact rate. Sparkman doesn't strike anyone out, only 15% to lefties and 12% to righties. Conforto will likely be mega chalk here as the best left-hander in the Mets lineup.
The MLB Research Station is my #1 source for research every single day and is one of the VIP Only tools our members have access to daily. Everything from wOBA and ISO vs the Handedness of today's starting pitcher, to Average Exit Velocity this tool will cut your daily research time in half. If you're familiar with Myself and Ben you already know the time we've put into the "Sheets" and we're extremely happy to bring them over here to the DFS Army!
Blue Jays
Every time Kikuchi has taken the mound I've stacked against him, and so far it's been working out pretty well. Today that leads us to the Blue Jays vs the Mariners left-hander. On the year Kikuchi has a 5.13 xFIP, and he allows a 387/283 woba/iso with a 39% hard contact rate to lefties. Against righties, he allows a 379/247 woba/iso and gives up 36% hard contact. The young Blue Jays are fun to watch and they should put up a few crooked numbers on the scoreboard this afternoon.
If you love my article, make sure you LOCK 🔒 some of these stacks into our MLB Domination Station lineup optimizer and see what kind of sick lineups you can produce. Powered by DFS Army proprietary projections the Domination Station will help you create 150 of the highest projected lineups in a matter of minutes. With additional features that allow you to Like 🙂, Love ❤ or Dislike 🤬 a player, you can create a fully unique pool of players to generate your lineups from every day. Combine the power of the Domination Station with our VIP Only Articles, and MLB Research Station to really take your game to the next level.
Top Leverage Stacks
Royals
Zach Wheeler will like be the chalk SP on the main slate this afternoon, so with that in mind it would make sense to run some hedge stacks with Royals against your (I'm assuming) cash SP. The numbers will not support a stack against Wheeler as he's a very solid SP and the Royals offense overall is not that great so this is purely a GPP leverage play here against the chalk. Wheeler has struggled against lefties a little this year, allowing a 334/155 woba/iso with a 44% fly ball rate and a 37% hard contact rate.
Batter Rankings 08/18
These rankings are not site-specific and are intended to give you a solid pool of players to build your lineups from. I'm going to use the standard positions, Catcher through Outfield in these rankings so be aware of that if you're constructing teams on Draftkings where some players can play multiple positions.
I will use the 😍 ADORE feature in the MLB Domination Station to increase the projection of each of these players by 15%. Doing this will allow me to get MORE of them throughout all of my lineups.
Top 10 overall
Mookie Betts – BOS
Xander Bogaerts – BOS
J.D. Martinez – BOS
Pete Alonso – NYM
Hunter Renfroe – SD
Matt Adams – WAS
Rhys Hoskins – PHI
Michael Conforto – NYM
Wil Myers – SD
Christian Yelich – MIL
C
Wilson Ramos – NYM
Christian Vazquez – BOS
Yasmani Grandal – MIL
Tom Murphy – SEA
J.T. Realmuto – PHI
1B
Pete Alonso – NYM
Matt Adams – WAS
Rhys Hoskins – PHI
Paul Goldschmidt – STL
Sam Travis – BOS
2B
Ozzie Albies – ATL
Tim Lopes – SEA
Joe Panik – NYM
Keston Hiura – MIL
Dee Gordon – SEA
3B
Rafael Devers – BOS
Manny Machado – SD
Josh Donaldson – ATL
Justin Turner – LAD
Matt Carpenter – STL
SS
Xander Bogaerts – BOS
Amed Rosario – NYM
Paul DeJong – STL
Jonathan Villar – BAL
Francisco Lindor – CLE
OF
Mookie Betts – BOS
J.D. Martinez – BOS
Hunter Renfroe – SD
Michael Conforto – NYM
Wil Myers – SD
Christian Yelich – MIL
Franmil Reyes – CLE
Yasiel Puig – CLE
A.J. Pollock – LAD
Randal Grichuk – TOR
Position by Position Overview
– use this as a guide to help you start your build stacks tonight
– these are stack examples using ONLY the guys above in the Top5 at each position
– generally, if a team has multiple guys ranked at the Top5 in their position, it's likely they are in a good spot overall
ATL – Albies, Donaldson
BOS – Vazquez, Travis, Devers, Bogaerts, Martinez
CLE – Lindor, Reyes, Puig
LAD – Turner, Polock
MIL – Grandal, Yelich
NYM – Ramos, Alonso, Panik, Rosario, Conforto
PHI – Realmuto, Hoskins
SD – Machado, Renfroe, Myers
SEA – Murphy, Lopes, Gordon
STL – Goldschmidt, Carpenter, DeJong
---
That's all I've got for today 🤟❤💯
If you're not already on board, there is no better time than right now to join.
We pride ourselves on being a great community that is driven to help you improve your DFS Game!!!
Our DFS Army VIP Members  get access to
💥 Research stations 💥 Domination Station Optimizer 💥 VIP Articles 💥 One on One Coaching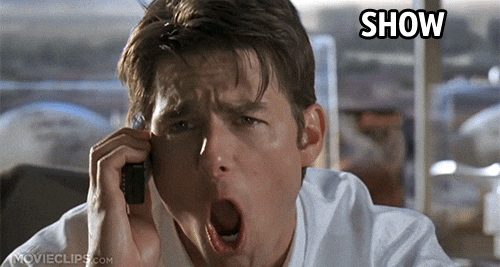 Don't forget When you sign up Use promo code CEEGEE to Save 20% on your membership every month!