Welcome back, everyone! This MLB Top Stacks article will be a daily Article here at DFS Army, where I will do my best to highlight my favorite stacks of each day for Fanduel and Draftkings. Below my favorite stacks, I will also list my Top5 at each position on each site to give you more ideas of how to construct stacks today.
If you have any questions hit me up in the DFS Army VIP chat shoot me a DM @CeeGee and we can chat one-on-one about your process.
I appreciate you taking time out of your day to check out the article 🤟❤💯
My MLB Top Stacks article is FREE at DFS Army, but, If you're not signed up for the VIP Membership you're really missing out on some valuable information and tools throughout the rest of the site. Our MLB Research Station and the MLB Domination Station have been custom built to give you an edge all season long and cut your research time in half. We pride ourselves on providing the best content and best value in the entire industry.
---
MONSTER TAKEDOWNS on Saturday Night!
What a night on Saturday Night, with @RealDanRyan aka "dabbingpuggle" taking down the main slate MLB Monster for a cool $25k. Followed by my own Monster Win on the late 2 game slate for nice $10k win!
There are 4 months still to go in this MLB Season and we're not slowing down any time soon so make sure you check out our memberships page and jump on a plan to fits your needs!
We're here to help and we all put in countless hours helping our members have the same success we have! Be sure to sign up with Promo code CEEGEE to save 20% on your membership! 🤟❤💯
---
⚾ MLB Top Stacks June 13th ⚾
(click pics for larger view)
I use these sheets daily to help me identify top stacks on each slate
The % at the top of the Columns represent the % of times that will score that fantasy point total. These numbers are for the whole team not simply 4 or 5 players from a stack so I use it to find overall upside for each team each day.
I value the 15%, 5%, and 1% scores heavily in my Final Ranking on the far right side.
On the Main Slate today the Top 3 teams are the Blue Jays, Padres and Yankees
The Padres are the best value on Draftkings while the Blue Jays are the best value on Fanduel today
Seattle is a lower owned stack that I like tonight in a tough matchup but with as much upside as any team in the league.
Blue Jays

Sogard, Guerrero Jr, Gurriel Jr, Hernandez, Jansen
Ynoa allows a 392 woba and 212 iso to right handed hitters this season.
Padres
Tatis Jr, Naylor, Hosmer, Reyes, Kinsler
Gray gives up a 183 iso to lefties and a 194 iso to righties while allowing 41% and 36% hard contact to lefties and righties
The MLB Research Staion is my #1 source for research every single day and is one of the VIP Only tools our members have access to daily. Everything from wOBA and ISO vs the Handedness of today's starting pitcher, to Average Exit Velocity this tool will cut your daily research time in half. If you're familiar with Myself and Ben you already know the time we've put into the "Sheets" and we're extremely happy to bring them over here to the DFS Army!
Yankees

Hicks, Sanchez, Gregorius, Gardner, Frazier
Nova gives up a 413 woba and 216 iso to left-handed hitters while allowing a 36% hard contact rate.
Rockies

Blackmon, Story, Dahl, Arenado, Desmond
Strahm allows a 198 iso to right-handed hitters along with a 42% fly ball rate and 48% hard contact rate
If you love my article, make sure you LOCK some of these stacks into our MLB Domination Station lineup optimizer and see what kind of sick lineups you can produce. Powered by DFS Army proprietary projections the Domination Station will help you create 150 of the highest projected lineups in a matter of minutes. With additional features that allow you to Like, Love or Dislike a player, you can create a fully unique pool of players to generate your lineups from every day. Combine the power of the Domination Station with our VIP Only Articles, and MLB Research Station to really take your game to the next level.
Batter Rankings 06/13 Main Slate
These rankings are not site-specific and are intended to give you a solid pool of players to build your lineups from. I'm going to use the standard positions, Cather through Outfield in these rankings so be aware of that if you're constructing teams on Draftkings where some players can play multiple positions.
Top 10 overall
Story – COL
Arenado – COL
Tatis Jr – SD
Reyes – SD
Blackmon – COL
Guerrero – JR
Trout – LAA
Sanchez – NYY
Naylor – SD
Dahl – COL
C

Sanchez – NYY
Sisco – BAL
Hedges – SD
Contreras – CHC
Suzuki – WAS
1B
Voit – NYY
Bellinger – LAD
Hosmer – SD
Alonso – NYM
Smoak – TOR
2B
Gurriel Jr – TOR
Kinsler – SD
Marte – ARI
Hernandez – LAD
Biggio – TOR
3B
Arenado – COL
Guerrero Jr – TOR
Machado – SD
Escobar – ARI
Bryant – CHC
SS
Story – COL
Tatis Jr – SD
Baez – CHC
Torres – NYY
Turner – WAS
OF
Reyes – SD
Blackmon – COL
Trout – LAA
Naylor – SD
Dahl – COL
JD Martinez – BOS
Betts – BOS
Peralta – ARI
Hicks – NYY
Stewart – DET
–
Stacks Overview
– use this as a guide to help you start your build stacks tonight
– these are stack examples using ONLY the guys in my Top5 above
– generally, if a team has multiple guys ranked at the Top5 in their position, it's likely they are in a good spot overall
ARI – Marte, Escobar, Peralta
BOS – Martinez, Betts
CHC – Contreras, Bryant, Baez
COL – Arenado, Story, Blackmon, Dahl
LAD – Bellinger, Hernandez
NYY – Sanchez, Voit, Torres, Hicks
SD – Hedges, Hosmer, Kinsler, Machado, Tatis Jr, Reyes, Naylor
TOR – Smoak, Gurriel Jr, Biggio, Guerrero Jr
WAS – Suzuki, Turner
---
Now is the time to get on board and join a great community that is driven to help you improve your DFS Game!
Our DFS Army VIP Members  get access to
💥 Research stations 💥 Domination Station Optimizer 💥 VIP Articles 💥 One on One Coaching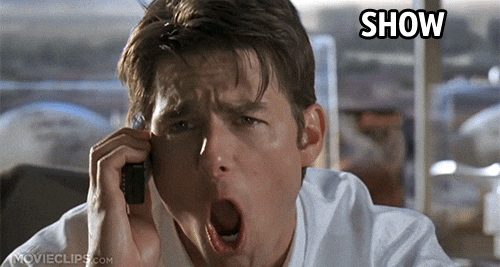 Don't forget When you sign up Use promo code CEEGEE to Save 20% on your membership every month!