Welcome to the DFS Army NBA 1st look article. In this article, I'll try to give you a quick glance at the NBA slate each morning.
I'll go over some of the Vegas info and some of the Injury situations we're monitoring throughout the league.
We've just opened up a brand new coupon code NEWYEAR which will save you 20% on your 1st month's membership!
Now is the time to get on board and join a great community that is driven to help you improve your DFS Game!
Our DFS Army VIP Members  get access to
💥 Research stations 💥 Domination Station Optimizer 💥 VIP Articles 💥 One on One Coaching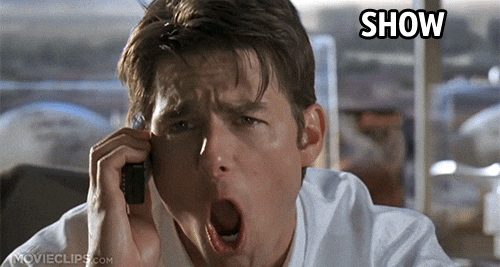 ---
NBA 1st Look January 11th
Atlanta Hawks 109.8 at Philadelphia 76ers 121.8
Vegas PHI -12.0 Total 231.5
Milwaukee Bucks 118.8 at Washington Wizards 112.3
Vegas MIL 6.5 Total 231
Indiana Pacers 114.3 at New York Knicks 105.8
Vegas IND 8.5 Total 220
Brooklyn Nets 105.8 at Toronto Raptors 115.3
Vegas TOR -9.5 Total 221
Cleveland Cavaliers 101.8 at Houston Rockets 115.8
Vegas HOU -14.0 Total 217.5
Dallas Mavericks 108.5 at Minnesota Timberwolves 113.5
Vegas MIN -5.0 Total 222
Charlotte Hornets 108.3 at Portland Trail Blazers 114.8
Vegas POR -6.5 Total 223
Los Angeles Lakers 104 at Utah Jazz 113
Vegas UTA -9.0 Total 217
Chicago Bulls 103.3 at Golden State Warriors 118.3
Vegas GS -15.0 Total 221.5
The NBA Research Station is my #1 source for research every single day and is one of the VIP Only tools our members have access to daily. The info in the NBA ReSearch Station includes today's 📊 DFS Army Projection, Adjusted DVP matchups and much more. This tool will cut your daily research time in half. If you're familiar with Me and Ben you already know the time we've put into the "Sheets" and we're extremely happy to provide them as apart of your DFS Army VIP Membership this year.
💥 Top 5 Pace up matchups
Pace Up team in BOLD
Utah Jazz vs L.A. Lakers + 4.1
Philadelphia 76ers vs Atlanta Hawks + 2.9
Indiana Pacers vs New York Knicks + 2.2
Chicago Bulls vs Golden State Warriors + 2.2
Washington Wizards vs Milwaukee Bucks + 0.9
💥 Worst Defenses to attack on tonight's slate
Ranked by Team Defensive Efficiency – Bad defensive team in BOLD

Philadelphia 76ers vs Atlanta Hawks – 30th
Indiana Pacers vs New York Knicks – 29th
Milwaukee Bucks vs Washington Wizards – 27th
Houston Rockets vs Cleveland Cavaliers – 25th
Portland Trail Blazers vs Charlotte Hornets – 24th
Our NBA Domination Station lineup optimizer is Powered by DFS Army proprietary projections. The Domination Station will help you create 150 of the highest projected lineups in a matter of minutes. With features that allow you to Like 😀 Love 😍 or Dislike 😡 a player, you can create a fully unique pool of players to generate your lineups from every day. Combine the power of the Domination Station with our VIP Only Articles and the NBA Research Station to really take your game to the next level.
💥 Who's in? Who's Out? What it all means…
Wizards – John Wall OUT for Season
– Bradley Beal #1 option, huge usage increase with Wall out
76ers – JJ Redick Q
– Furkan Korkmaz has started last 2 games 27.6 DK ppg – Jimmy Butler +4.1% usage
Nets – Jared Dudley OUT and Rondae Hollis Jefferson OUT
– Kenneth Faried was huge last game and could get minute again, he won't be sneaky this time
– DeMarre Carrol could get the start however he has not started a single game this season
Pacers – Darren Collison Q and Myles Turner Q
– Cory Joseph and Victor Oladipo get bumps if Collison is out
– Domantas Sabonis should start and play big minutes, he has scored 35 FP in 3 straight games – Knicks 29th in Defensive Efficiency rating
Knicks – Frank Ntilikina Doubtful  – Mitchell Robinson OUT – Enes Kanter Q
– Trey Burke 19 min and 17 FP last game
– Enes Kanter will play backup Center but he is Q as well
– Noah Vonleh will get a big boost if Robinson and Kanter are both out
Cavs –  Larry Nance OUT and Rodney Hood Q
– Channing Frye started last game but only played 11 min – Ante Zizic played 20 min both Deep GPP only
– Alec Burks will get the start again and Jordan Clarkson will be a top scoring option for the team if Hood is out
Rockets – Chris Paul and Eric Gordon OUT
– James Harden 40% usage and 2.0 fp/min with CP3 and Gordon off the floor – blowout risk is the only reason not to go ALL IN on him
Mavericks – Dennis Smith Jr OUT
– Maxi Kleber started last game and Luka Doncic played PG – Doncic is averaging 40.3 DK points and has a 32% assist rate with Smith out
– Jalen Brunson only played 15 minutes –
T'Wolves – Derrick Rose Q – Robert Covington OUT
– If Rose is out back Towns and Wiggins usage% goes up – If Rose returns their usage drops
– Dario Saric good value with upside with Covington out but hasn't shown the same upside he showed in Philly since coming to Minnesota
Lakers – LeBron James OUT
– Kyle Kuzma, Brandon Ingram, Lonzo Ball and Josh Hart all see significant bumps with LeBron out

Jazz – Ricky Rubio, Dante Exum, Raul Neto OUT
– Donovan Mitchell and Joe Ingles will handle the ball a lot more tonight with no true point guard active
Blazers – Moe Harkless OUT and Damian Lillard Q
– Jake Layman started last game but Evan Turner is more appealing for DFS 19 FP in 21 min last game
– If Lillard OUT CJ McCollum has a 35.4% usage rate and would be an elite play on the slate
We will have more detailed breakdowns and analysis today in our VIP ONLY Members area.
We will let you know exactly who is out and exactly who benefits when news hits.
Here is an example of the type of breakdown our VIP Members when NBA news starts to drop.
---