Welcome to the DFS Army NBA 1st look article. In this article, I'll try to give you a quick glance at the NBA slate each morning.
I'll go over some of the Vegas info and some of the Injury situations we're monitoring throughout the league.
We've just opened up a brand new coupon code NEWYEAR which will save you 20% on your 1st month's membership!
Now is the time to get on board and join a great community that is driven to help you improve your DFS Game!
Our DFS Army VIP Members  get access to
💥 Research stations 💥 Domination Station Optimizer 💥 VIP Articles 💥 One on One Coaching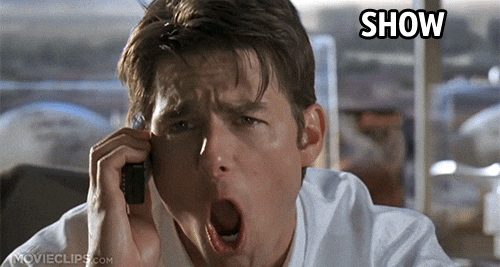 ---
NBA 1st Look January 10th
Boston Celtics 107 at Miami Heat 105
Vegas BOS 2.0 Total 212
Los Angeles Clippers 110 at Denver Nuggets 115.5
Vegas DEN -5.5 Total 225.5
Oklahoma City Thunder 112.5 at San Antonio Spurs 111
Vegas OKC 1.5 Total 223.5
Detroit Pistons 109.8 at Sacramento Kings 114.8
Vegas SAC -5.0 Total 224.5
The NBA Research Station is my #1 source for research every single day and is one of the VIP Only tools our members have access to daily. The info in the NBA ReSearch Station includes today's 📊 DFS Army Projection, Adjusted DVP matchups and much more. This tool will cut your daily research time in half. If you're familiar with Me and Ben you already know the time we've put into the "Sheets" and we're extremely happy to provide them as apart of your DFS Army VIP Membership this year.
💥 Top 3 Pace up matchups
Pace Up team in BOLD
San Antonio Spurs vs Oklahoma City Thunder + 5.6
Detroit Pistons vs Sacramento Kings + 4.5
Denver Nuggets vs L.A. Clippers + 4.1
💥 Worst Defenses to attack on tonight's slate
Ranked by Team Defensive Efficiency – Bad defensive team in BOLD

Detroit Pistons vs Sacramento Kings – 26th
Denver Nuggets vs L.A. Clippers – 23rd
Sacramento Kings vs Detroit Pistons – 20th
Our NBA Domination Station lineup optimizer is Powered by DFS Army proprietary projections. The Domination Station will help you create 150 of the highest projected lineups in a matter of minutes. With features that allow you to Like 😀 Love 😍 or Dislike 😡 a player, you can create a fully unique pool of players to generate your lineups from every day. Combine the power of the Domination Station with our VIP Only Articles and the NBA Research Station to really take your game to the next level.
💥 Who's in? Who's Out? What it all means…
SAS Rudy Gay OUT
With Gay out of the lineup, the Spurs will adjust their starting lineup according to who their opponent is. Last game they started Jakob Poetel to match up against the big men of the Pistons. With Gay off the floor we see a 3% increase in usage for DeMar DeRozan up to 34% overall. Derrick White also sees a 3% increase but his overall usage is not as high only at 20.2%. LaMarcus Aldridge does not see a significant increase in usage but his overall usage rate remains solid at 28.4%. DeRozan and Aldridge are #1 and #2 on the team with 1.31 and 1.19 fp/min averages.
DEN Gary Harris Questionable – Will Barton still OUT
With Harris out last game vs the Heat, Malik Beasley got the start and played 36 minutes. It wasn't pretty however as he only scored 10.2 fantasy points in the game. The man we want to target here if Harris is out with Barton is Nikola Jokic. He gets a 2.6% usage increase and has an overall usage of 30.4%. He averages 1.55 fp/min and has a dream matchup tonight against the Clippers who have a 109 Defensive Efficiency rating and allow 11% more FP to C than the league average. Jamal Murray has a solid usage rate as well at 28% to go along with a solid matchup as well vs the Clippers who allow 8% more FP to PG than the league average.
More analysis you will see in our VIP ONLY Members area today…
OKC Nerlens Noel OUT
SAC Iman Shumpert Questionable
We let you know exactly who is out and exactly who to benefits when news hits
Here is an example of the type of breakdown our VIP Members when NBA news starts to drop.
---