Ho Ho Ho. Merry Christmas and Happy Holidays to you and your families. If you haven't noticed by now, I love the holiday slates. This Christmas I am especially excited as I have found an incredible artist, Mark Avery-Kenny. Mark gave me his blessing to feature some of his re-imagined NBA logos here. Make sure you check out all the other amazing work he's done!!
Instagram: @ak47_studios                                                                    Twitter: https://twitter.com/AK47_Studios
DFSArmy members are on fire this season and as the temperature continues to drop, we're just heating up. Sign up using the code DABB for 10% off your membership and see how every day we have DFS joes besting the pros. You want to beat the best? It starts with learning from them!! Now that we're having fun, let's see if we can preview this slate and fill those stockings with a little extra cash!!
Milwaukee Rudolphs Vs. NY Sticky Bandits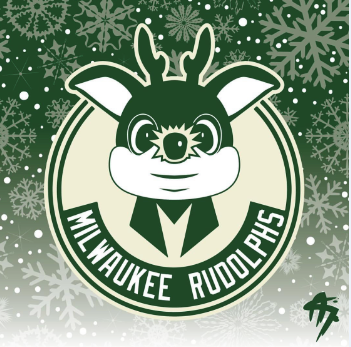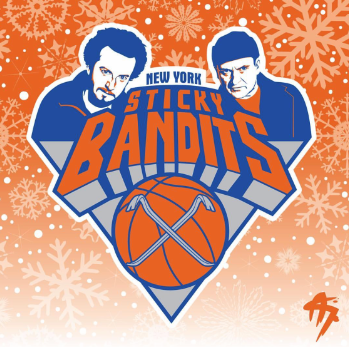 (Bucks Vs. Knicks)
We open the NBA slate at MSG with the Bucks coming in as our only road favorite on the slate. Milwaukee has been extremely efficient this season and should be able to handle the Knicks here easily, but what you want to know is who's in play and could the Knicks get blown out at home. Not in my house! I think the Knicks have surprised a lot of people this season with their ability to put up points despite having a clear top first option. Tim Hardaway Jr. could be in store for good performance here against a Bucks team that really struggles to defend the shooting guard position. On the other side of the ball, I love the idea of rostering Eric Bledsoe in tournaments even though he has been struggling, he's historically torched the Knicks.

Tier 1 Plays:  Khris Middleton, Giannis Anetetokounmpo, Brook Lopez
Tier 2 Plays: Eric Bledsoe

Tier 1 Plays: Nobody
Tier 2 Plays: Emmanuel Mudiay, Tim Hardaway Jr, Kevin Knox, Enes Kanter
OKC Nutcrackers Vs. Houston Polar Express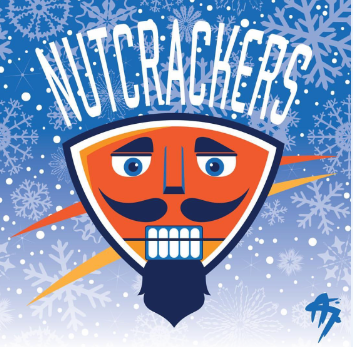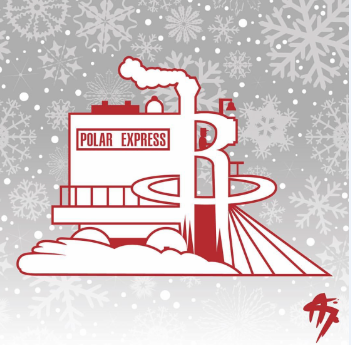 (Thunder Vs. Rockets)
This could be the best game on the slate and I love it for DFS purposes as well. Competitive games are our friend and we can be looking at some Westbrook – Harden ping pong action here. Paul George has been outstanding the last 10 and is constantly being overlooked. This game also features some cheap value with Jerami Grant in a very plus match-up on the boards while others flock to Adams. Harden is going to be the popular play as he becomes a usage monster with CP3 off the court but don't sleep on Eric Gordon who chucked it up 20 times with Chris Paul out on Friday. While Harden is clearly a cash game staple on Christmas day, you can make an easy case for fading him in tournaments at his price with so many stud options available.

Tier 1 Plays: Russell Westbrook, Paul George, Steven Adams
Tier 2 Plays: Dennis Schroder, Jerami Grant

Tier 1 Plays: James Harden
Tier 2 Plays: Eric Gordon, Danuel House (Drop score), PJ Tucker
Philadelphia Scrooged Vs. Boston Grinchs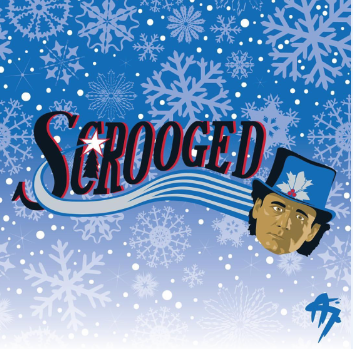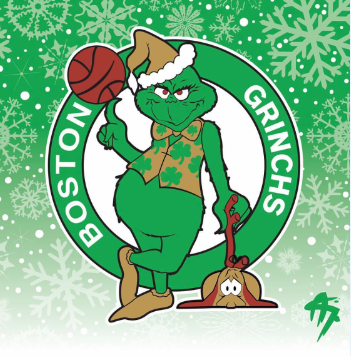 (76ers Vs. Celtics)
The last few years the Celtics have become a team we typically tend to avoid rostering against due to the perceived notion of their slow pace. This season has been a little different and they're playing closer to the league average but will see a pace up match-up against the 76ers. While Embiid and Butler continue to be hit or miss while both active, Ben Simmons has been a model of consistency and gets a big edge here against some Kyrie Irving defense and bean-town's league worst turnover differential. For Boston, both of the shooting guards Marcus Smart, and Jaylen Brown are on my radar as cheap pay down options with strong upside.

Tier 1 Plays: Ben Simmons, Joel Embiid
Tier 2 Plays: Jimmy Butler, Mike Muscala

Tier 1 Plays: Kyrie Irving, Jason Tatum
Tier 2 Plays: Marcus Smart, Jaylen Brown
LA Isaacs Vs. Golden State Bad Santas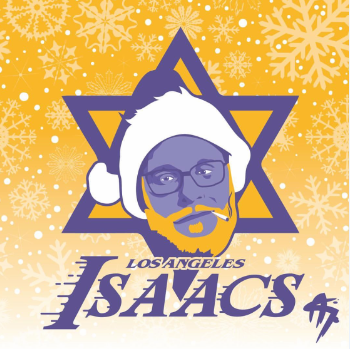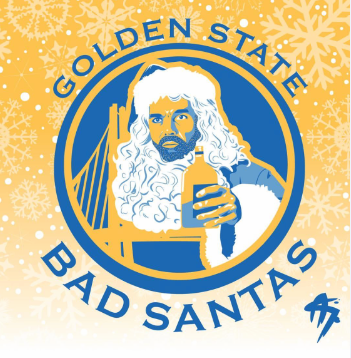 (Lakers Vs. Warriors)
This is the game everyone is going to want to see and for good reason. Can LeBron pull off the big upset in Oracle Arena? I think he can. Golden State is coming in playing their 3rd game in 4 days here and their last two match-ups were battles down the stretch. Even though LA is a little banged up right now, I think they find a way to keep this game close and our eyes glued to the set on Christmas night.
While all the top dogs are in play, Draymond Green plays up in his match-ups against King James and has started to see an increased usage in his last few games (finally!) Jonas Jerebko has really found a place in this system and is one of the better down priced power forward options on the slate. Lonzo Ball is quietly one of the better defenders at the position this season and in their head to head match-ups LeBron has been excellent at locking down KD. The two main scorers remain as tournament options, but I will be unlikely to pay up for them in cash games.
Note: The JaVale McGee/Tyson Chandler injuries are going to be something we want to monitor. If they both sit, Ivica Zubac becomes close to an all format lock as possible especially on FD. He has been excellent in his limited opportunities.

Tier 1 Plays: LeBron James, Kyle Kuzma
Tier 2 Plays: Brandon Ingram, Ivica Zubac (if McGee and Tyson are out)

Tier 1 Plays: Stephen Curry, Klay Thompson, Draymond Green
Tier 2 Plays: Kevin Durant, Jonas Jerebko
Portland Trail Bumbles Vs. Utah Little Drummer Boys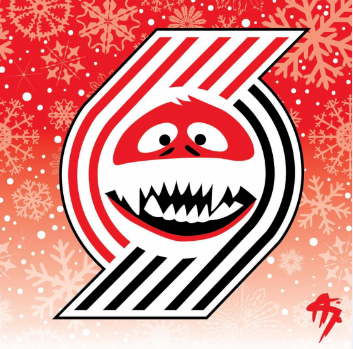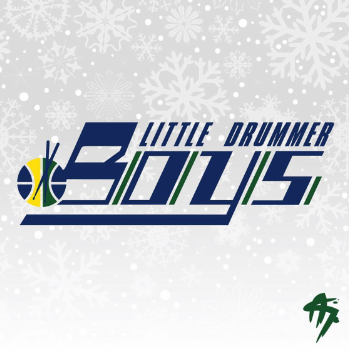 (Blazers Vs. Jazz)
This game doesn't excite your average fan, but when you're involved in a world of advanced analytics we need to look at every possible place to find an edge. Our edge in this one is the ownership on the late night game for a slate that begins at noon. Not only in this going to be a slower paced game than the others, it will also feature significantly lower ownership especially on FanDuel. I love Jusuf Nurkic in this spot as Gobert struggles against athletic bigs who don't post up often and allow him to get into position. For Utah, Ricky Rubio has been heating up and should be overlooked a bit but remains a great GPP target.

Tier 1 Plays: Damian Lillard, Jusuf Nurkic
Tier 2 Plays: Nobody

Tier 1 Plays: Joe Ingles
Tier 2 Plays: Ricky Rubio, Derrick Favors, Rudy Gobert
Merry Christmas to all, and to all a goodnight…….
Best of luck to all of you on the slate. Remember to take advantage of all the incredible tools we have here at DFSArmy. I look forward to more big wins as our community continues to grow by the day. Not a member? Get yourself a present this year and try out a membership that gives you access to industry leading tools, insights and live coaching from the best staff in the business… Every sport for one low price. Don't forget to use my code DABB to save even more.